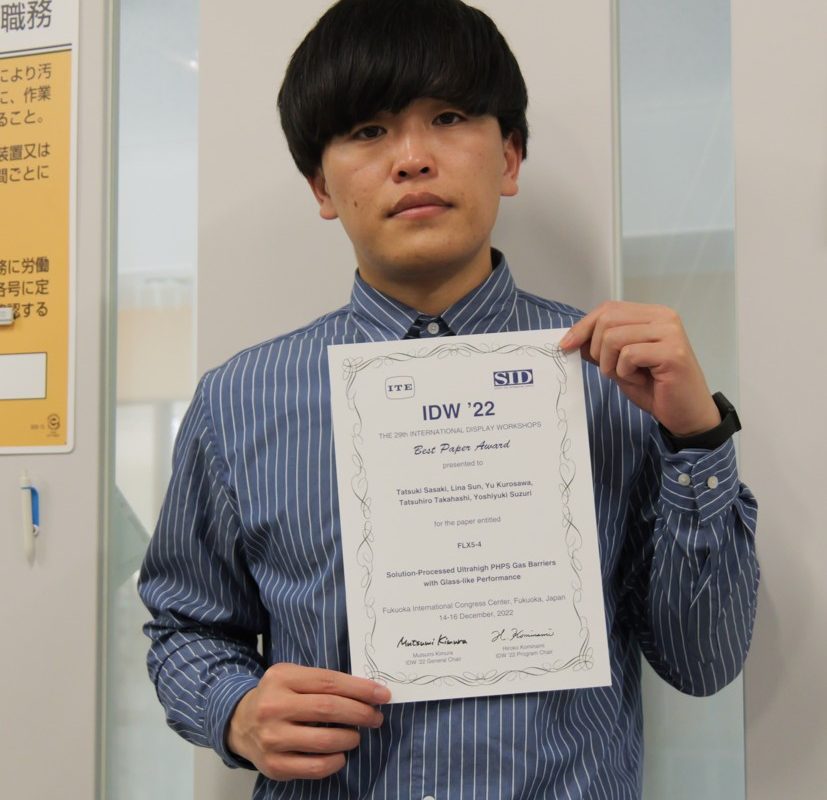 Tatsuki Sasaki (D3) won the IDW '22 Best Paper Award at The 29th International Display Workshops (IDW'22)!
・Award: IDW '22 Best Paper Award
・ Lecture number: FLX5-4
・ Title: Solution-Processed Ultrahigh PHPS Gas Barriers with Glass-like Performance
・Authors: *Tatsuki Sasaki1, Lina Sun1, Yu Kurosawa1, Tatsuhiro Takahashi1, Yoshiyuki Suzuri1 1. Yamagata University (Japan)
https://www.idw.or.jp/award.html
Congratulations on winning the award!