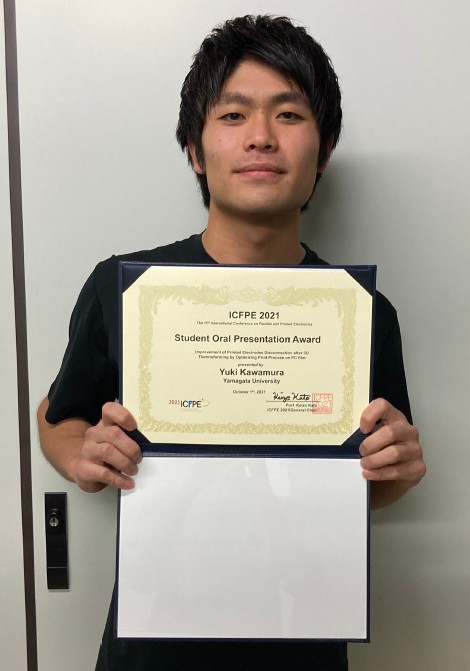 Recently, research on preparation of 3 dimensional film form having printed electrode has received considerable attention. The process contains the first step of printing electrode with electrically conductive ink and the second step of thermoforming of the printed film to make 3 dimensional form. Up to now, the disconnection of the printed electrode by large elongation to 3 dimensional form has been an unsolved problem. Recently, he has identified the cause and has improved the disconnection of the electrode by optimization of printing process of conductive lines.
Mr Yuki Kawamura gave the oral presentation, at regular session, flexible and printed devices and processes, entitled with Improvement of printed electrodes disconnection after 3D thermoforming by optimizing print process on PC film, on September28th', and won the Student Oral Presentation Award! Congratulations!
Further development is expected.
https://www.eng.niigata-u.ac.jp/~icfpe/