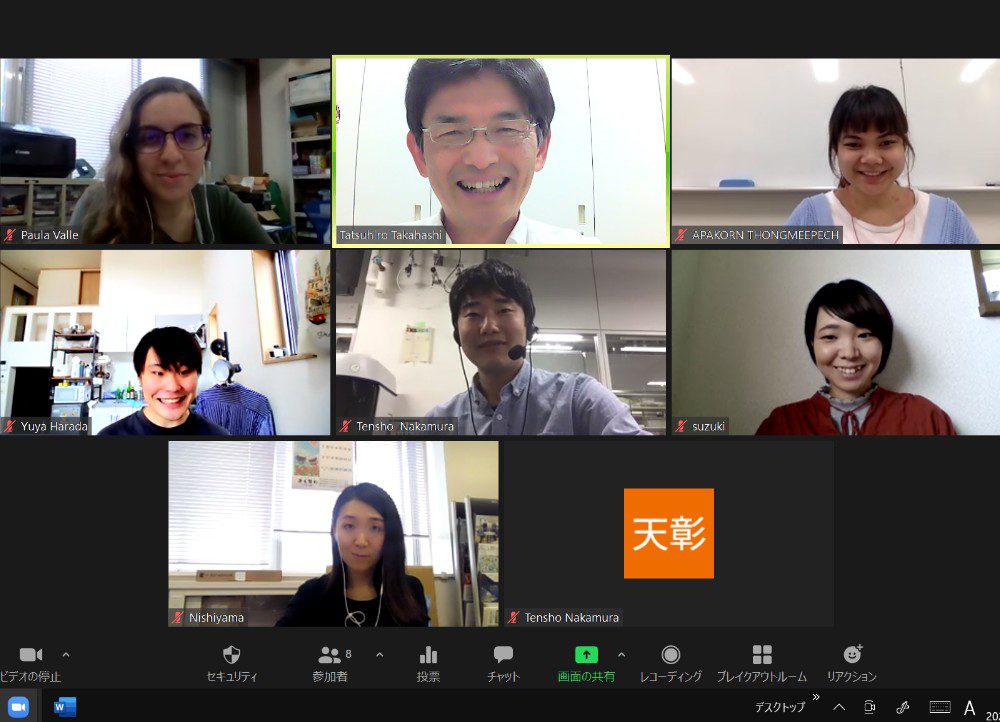 The class, exercise of global communication, (Graduate School, 5 years' integrated course, 3rd year, iFront program, in English) was held with inviting 2 international graduate students (listed below) of Yamagata university. 
Ms Apakorn Thongmeepech(Yamagata University, Graduate school of organic materials science, Department of organic materials system, Doctoral course, 1st year) (Home country: Thailand, Graduated university: King Mongkut's Institute of Technology Ladkrabang)
Ms Paula Costa do Valle Gondim(Yamagata University, Graduate school of science and engineering, Department of mechanical system engineering, Master course, 2nd year) (Home country: Brazil, Graduated university: Federal University of Rio Grande do Norte)
On 27th May, Ms Apakorn Thongmeepech introduced her home country, graduated university and her present research activity. The participation of 2 international graduate students led to very active diverse discussion about leadership (A part of class. After reading the book entitled with "Leadership challenge"(English book) ,presentation and discussion were carried out.)  and the formation of global networking of domestic graduate students.